Made By: ITALERI
Item: 48143
Scale: 1/100
Price $10.99

In Stock

First arrived: 3/24/2014
Added to catalog: 3/5/2014
Recommended Age: 14 and up

Merlin HC.3 - Royal Air Force, 78th Squadron, Benson, United Kingdom

Caution: This item is an adult collectible designed for use by persons 14 years of age and older.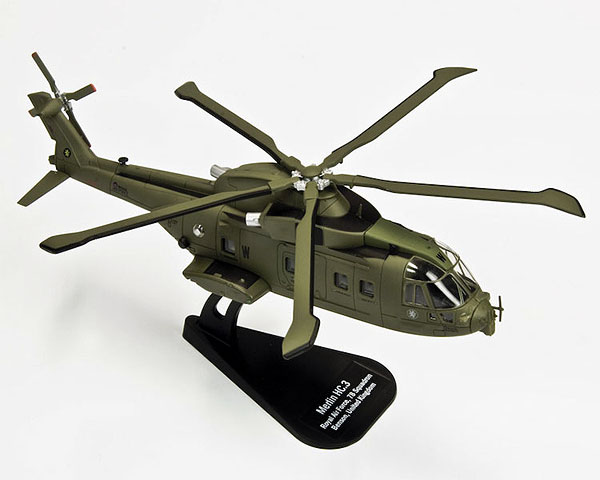 Rich - USA
Review Date: 6/9/2015 6:24:57 PM
Overall Rating

Experience Level: Average
Purchased for: Personal Collection
I am always looking for aircraft that are closer in size to my 1/64 diecast cars and this fit the bill. The quality of the helicopter is pretty good for the price and size. I would say this is on par with the Model Power diecast aircraft. I did have to visit Italeri's website to figure out how big the helicopter would be as I'm not the best at looking at the scale of aircraft and being able to figure out the diecast size. I like the little antennas on it and almost wish it had wheels that would open. I plan on purchasing additional 1/100 scale Italeri diecast aircraft.