Made By: KIBRI
Item: 11354
Scale: 1/87
Price $57.99

In Stock

First arrived: 8/15/2014
Added to catalog: 6/16/2014
Recommended Age: 14 and up

Komatsu D575 A-2 Bulldozer Plastic Model Kit
Difficulty Rating: Advanced


Caution: This item is an adult collectible designed for use by persons 14 years of age and older.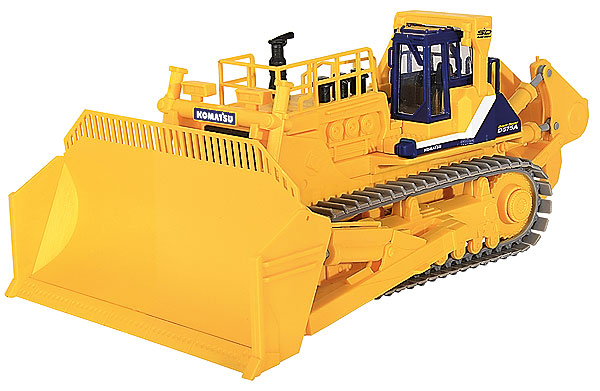 Leonard - New Jersey
Review Date: 4/6/2015 5:58:04 AM
Overall Rating

Experience Level: Average
Purchased for: Train Layout or Diarama
My experience, the money spent is too much! Because when your done assembly it is kind of delicate to handle! It does not roll easy. Poor instructions for (balls) that have to be placed inside, "why"? over all I like it. It makes a nice conversation piece for my HO scale model rail road layout! I will purchasing the matching front end loader soon!
Tom - Canada
Review Date: 10/25/2014 11:31:08 PM
Overall Rating

Experience Level: High
Purchased for: Diarama or Train Layout
This is a great model!!! I recommend a coat of paint and be sure to put some glue in with the barring's that are used for weight (keeps them from rattling around when you pick it up). I sure wish Kibri could make the Cat 797F, 793F, 994H, D11T and the Komatsu 830E-AC and 930E-AC all as 1/87 scale models that we build ourselves as well.