Made By: MOTORART
Item: 13136
Scale: 1/87
OUT OF STOCK
First arrived: 7/10/2006
Added to catalog: 3/4/2005
Recommended Age: 14 and up
RETIRED ITEM
0 or less remaining
Available only while supplies last

JCB 3CX Backhoe Loader - High Tech Line

Caution: This item is an adult collectible designed for use by persons 14 years of age and older.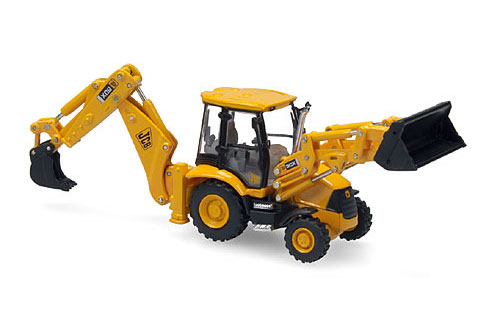 360 View requires Adobe Flash Plug in. Click image and Drag side to side to control rotation.
Brian - Florida
Review Date: 11/29/2010 6:24:04 PM
Overall Rating

Experience Level: Average
Purchased for: Personal Collection
This Backhoe has to be one of the most highly detailed items available in ho construction equipment. It has a full working detail and had clean crisp paint. the only down side to this model would be that the outriggers are fixed.other then that it is a extremely nice model.