Made By: TONKIN
Item: 12-0133-01
Scale: 1/53
OUT OF STOCK
First arrived: 5/9/2013
Added to catalog: 4/12/2013
Recommended Age: 14 and up
RETIRED ITEM
0 or less remaining
Available only while supplies last

Western Star 4700 Day Cab in White - Australian Version

*Steering on right side of cab

Caution: This item is an adult collectible designed for use by persons 14 years of age and older.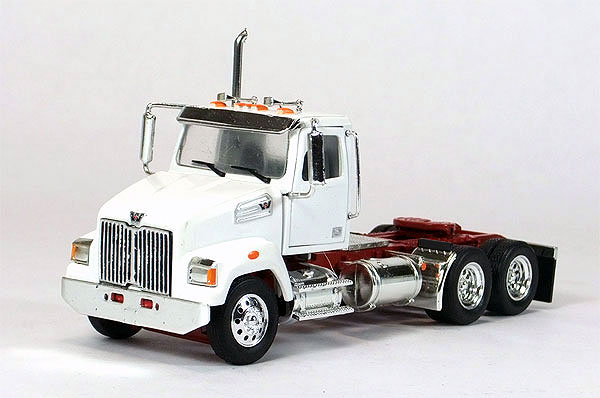 mel - new york
Review Date: 5/8/2015 12:07:19 AM
Overall Rating

Experience Level: Average
Purchased for: Personal Collection
i have purchased 9 diecast trucks to date...7 are exceptional but 2 are quite inferior. The construction quality of this western star 4700 is ok except for the 1st pair of tandem wheels...they are totally lopsided as they roll and it is really quite telling that it could pass any kind of quality inspection.