Made By: ERTL
Item: 35481
Scale: -
Price $17.99

In Stock

First arrived: 8/14/2009
Added to catalog: 8/13/2009
Recommended Age: 18 months
RETIRED ITEM
Available only while supplies last

John Deere Farmin' Fun Playset

This set includes:
Two vehicles, a farmer, three animals and six pieces of fence.
The farmer can also drive any of the Big Red Barn vehicles.
The tractor features opening hood and the gator features tiliting dump box.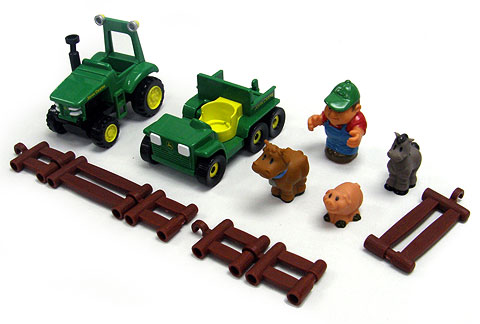 Cheryl - Maine
Review Date: 6/14/2013 9:43:23 AM
Overall Rating

Experience Level: High
Purchased for: Gift for Child
The set seems great in many ways and appropriate for my grand-kids BUT there is no wagon and seems to be no way to get one.