Made By: HWP
Item: 006504
Scale: 1/87
Price $25.99
Jan - Feb Arrival
First arrived: 10/9/2014
Added to catalog: 9/4/2014
Recommended Age: 14 and up

New Holland E 485 B Excavator

- All or Mostly Plastic

Caution: This item is an adult collectible designed for use by persons 14 years of age and older.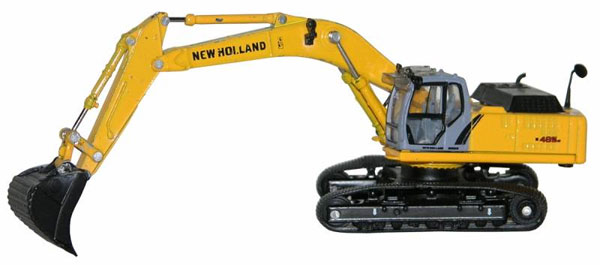 Joe - Massachusetts, USA
Review Date: 12/6/2015 2:20:47 PM
Overall Rating

Experience Level: High
Purchased for: Personal Collection
Model is finished in thick paint. It is marked as a "1:87" model, although it is far from that scale. It is the same size as a 20 ton excavator in true 1:87, this is a 45-50 ton excavator which should be around twice the size. This model shares many components from their smaller excavators, which are actually 1:87... Mismarked model, less than desirable quality. Could have been a great model, but isn't.