Made By: NZG
Item: 799
Scale: 1/50
Price $147.99

In Stock

First arrived: 6/14/2010
Added to catalog: 3/16/2010
Recommended Age: Adults

Liebherr RL64 Litronic Pipe Layer

Caution: This item is an adult collectible designed for use by persons 14 years of age and older.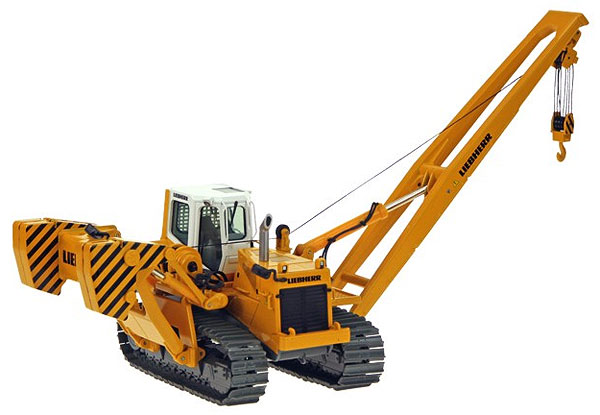 Dain - Florida, USA
Review Date: 1/16/2011 10:02:20 AM
Overall Rating

Experience Level: High
Purchased for: Personal Collection
I really like this piece a lot!!! It is very functional out of the box and reeving the hook in various configurations is not that difficult. I like the removable counter weights too as it allows some variants to load displays, only wish the boom was removable or able to be split and folded for transport.