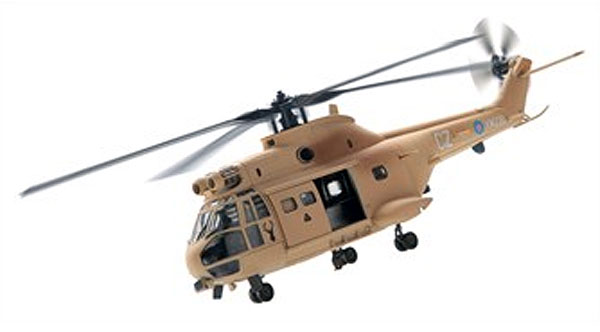 OUT OF STOCK



Corgi (#AA27004) 1/72 Scale



Westland Puma HC.1 Helicopter, XW220, 33 Squadron, Gulf War, Kuwait 1991 - Limited Edition

This model features:
- Rotorspan approximately 8" - Rotating propellers
- Optional undercarriage down
- Detailed crew figure
- Sliding door

By the time of the 1991 Gulf War conflict, the Puma HC.1 had already been in service with the RAF for 20 years and had proven to be a capable and effective medium lift helicopter, seeing active service in Northern Ireland and in humanitarian roles such as the 1988 Jamaican flash flood. It was the 1991 Gulf Conflict that brought Pumas fully to war. They played a vital role in moving British troops across Kuwait during the defeat of Iraqi forces and at the climax of the conflict, proved decisive in rapidly mobilising and deploying troops preventing Iraqi forces from sabotaging the Rumaila oil field. The Pumas were painted in a water based sand colour which rapidly weathered leaving them in a distinctive shade of pink.