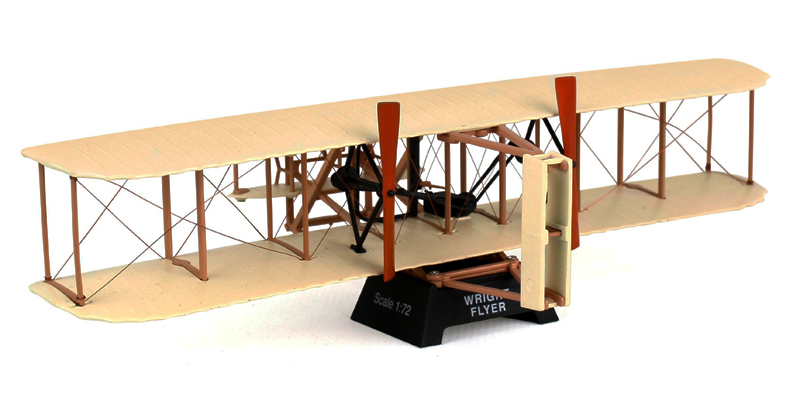 Price $27.99
MSRP $31.99




In Stock





Daron (#PS5555) 1/72 Scale



Wright Flyer
Postage Stamp Collection

The Wright Flyer was the first heavier-than-air flying machine to be powered, manned, controlled and sustained in flight. Invented by Orville and Wilbur Wright (the Wright Brothers), the Wright Flyer was based on the brothers' research and experiments testing kites and gliders. On December 17, 1903 the Wrights flew four flights at Kill Devil Hills near Kitty Hawk, NC. Taking turns, beginning at 10:35 AM, Orville flew about 120 Feet in about 12 seconds. Wilbur then flew about 175 feet, followed by Orville flying 200 feet. At approximately 12:00 PM, Wilbur flew 852 feet in 59 seconds, making history.

Model is in 1:72 scale, comes with plastic base. Approximately 3 1/2 inches long with 6 3/4 inch wingspan.