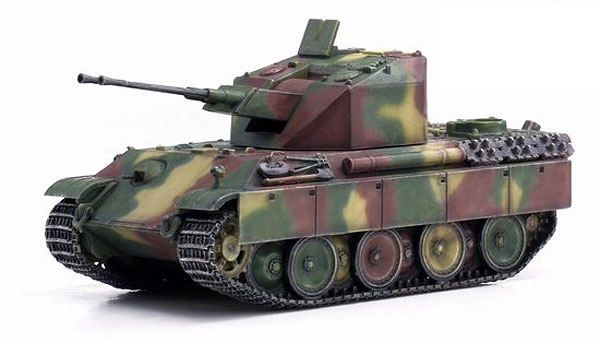 Price $34.99




In Stock





Dragon (#60525) 1/72 Scale



Flakpanzer V "Coelian" Tank, Germany 1945 - Ultimate Armor Series - Plastic

Germany's Luftwaffe was numerically outnumbered as WWII progressed, with the Fatherland and tactical units constantly being bombed and strafed by enemy aircraft. This called for more effective antiaircraft systems than Germany hitherto possessed, which initially were often poorly protected halftracks. New self-propelled AA types were put into service, including the Flakpanzer IV. A new type was also planned - the Flakpanzer V "Coelian" from Rheinmetall. The Coelian featured a special armored turret that would protect the crew inside the vehicle. It used a standard Panther tank chassis upon which were mounted twin 3.7cm FlaK 43 cannons.