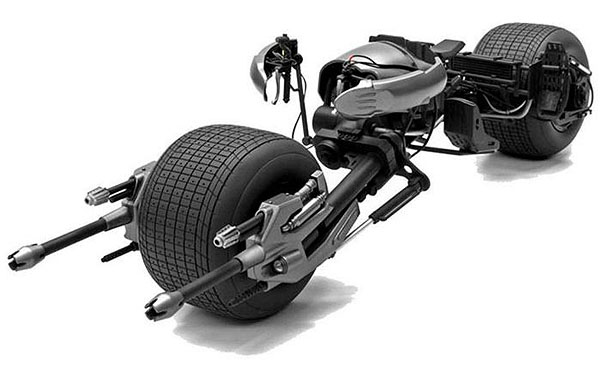 Price $49.99
MSRP $65.99




In Stock





Mattel (#X5496) 1/43 Scale



BatPod - The Dark Knight Rises - Hot Wheels® Elite -
Cult Classic Series

This motorcycle-ATV hybrid was custom made for THE DARK KNIGHT, fitted for ultimate protection with grappling hooks, cannons and machine guns. Equipped with a rotating saddle, the BAT-POD can maneuver under low clearances and physically elongate itself. Designed without handlebars, BATMAN steers with his shoulders, thus freeing up his hands to fight crime more effectively.