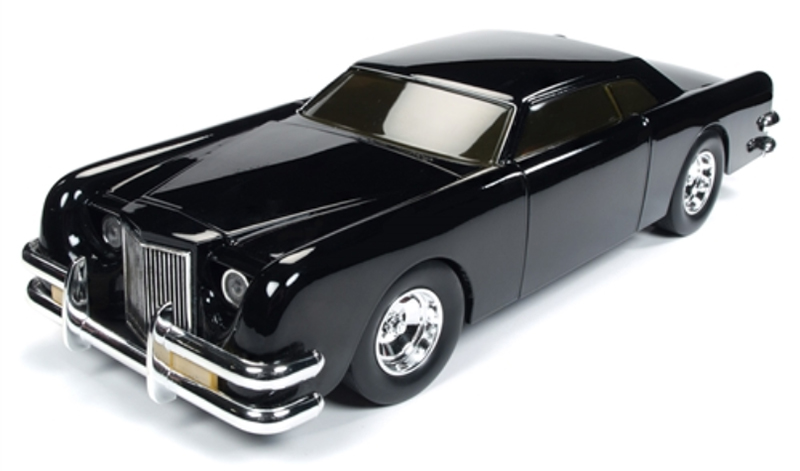 Price $89.99
MSRP $99.95




In Stock





Auto World (#AWSS120) 1/18 Scale



George Barris Car in Black Sparkle - The Car (1977)

Features Include:
• Die-cast body with opening doors and hood
• Realistic headlights and taillights
• Accurate engine and engine bay details
• Detailed interior accents

George Barris and his older brother Sam moved to Roseville, California in 1928. Shortly after arriving, they were given a 1925 Buick, which the two turned into the first "Barris Brothers" custom car. The custom car fever caught George early, and the Buick was promptly sold to fund their next project, a 1929 Model A. Barris' passion and business expanded over the years, and eventually garnered the attention of Hollywood, and this eventually led to customizing cars for movies, television, and personal cars for the stars of the time, including Frank Sinatra, Zsa Zsa Gabor, and Elvis Presley.

Another four-wheeled star was built in George Barris' Hollywood shop. After chopping 4" off the top, customizing the fenders, hand-forging the grill, raising the body, adding four chrome bumpers, and sinking the single headlights, this beast-on-wheels started to take its brooding shape. The look was completed with black tinted windows and 20 coats of black pearl lacquer. It's the unmistakable look of pure evil.