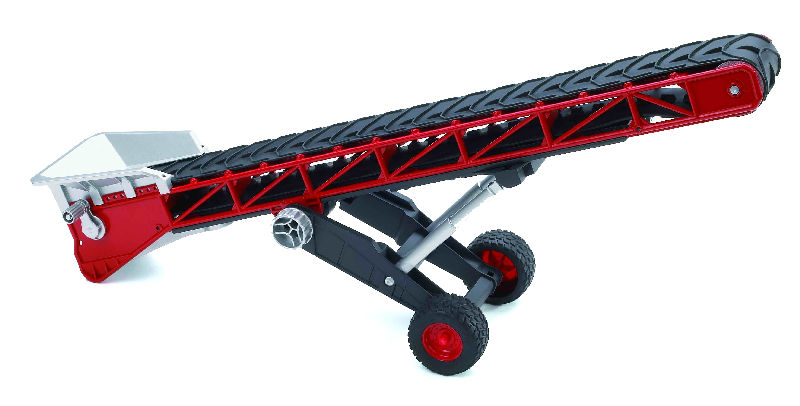 Price $29.99
MSRP $35.99




In Stock





Bruder (#02031) 1/16 Scale



Conveyor Belt - Pro Series

Features Include:
• Hand powered, moving conveyor belt
• Fold-out draw bar
• Height-adjustable chassis
• Realistic rubber belt
• Manufactured from high-impact ABS plastic
• Made in Gemany

Since ancient times, Conveyor belts have helped men to transport, lift and lower heavy loads such as stones, timber, bulk material and others. To make it easier for our little master builders and farmers to complete their tasks, Bruder offers a state-of-the-art conveyor belt.
This tool distinguishes itself by its attractive design and its lifting and conveying mechanisms that are easy to use thanks to the installed crank. The mechanisms can be used to lift hay bales onto the trailer and transport them to the barn as well as transport and unload sand or rock on/from lorries.
The conveyor belt can, of course, also be hooked on to all Bruder Pro Series towing vehicles such as tractors, Unimogs, lorries; as well as Ertl's Big Farm Series (not included).