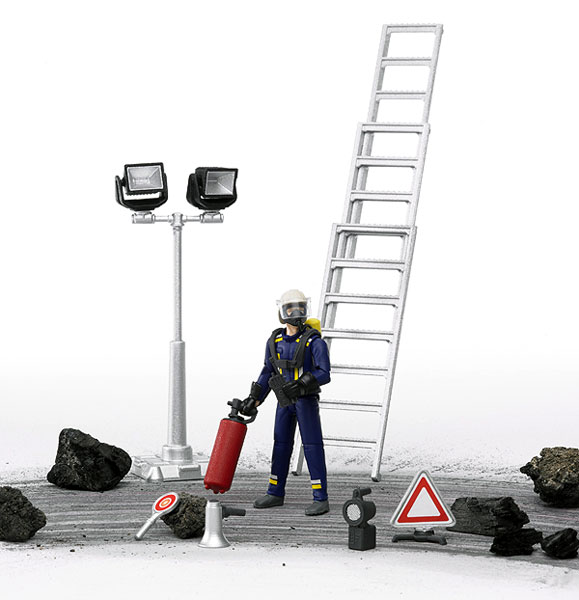 Price $25.99
MSRP $30.99




In Stock





Bruder (#62700) 1/16 Scale



Figure Set - Fireman with Accessories - Bruder's Bworld Series
This fire fighter set includes the basic equipment for every fireman. The fireman has protective equipment such as a uniform, helmet with visor and gloves, as well as a respirator with oxygen tank so he is ready if there is a lot of smoke. And the extendible lighting mast creates the perfect conditions for a quick rescue at night. There is also a hand lamp, a megaphone, a signalling disc, a hazard warning triangle and a fire extinguisher to help the fireman in his daily work. If the fireman can't deal with the danger himself, then he can call for backup on his radio.