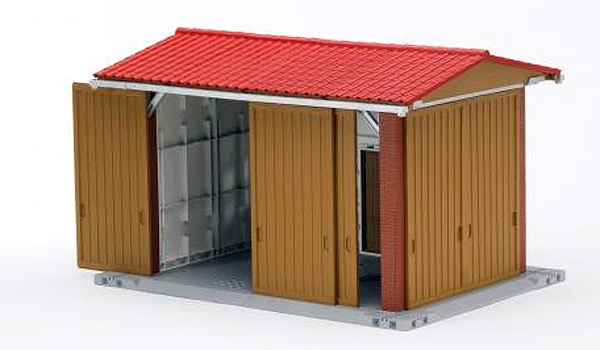 OUT OF STOCK



Bruder (#68010) 1/16 Scale



Machine Shed
Features and Fuctions Include: Building can be easily dismantled for easy storage
Compatible with existing fence systems and animal shelter
Roof halves can be removed, enabling additional play possibilities
Modularly Structured

The construction shed features wall elements including windows as well as a door and movable sliding doors which are spacious enough to also accommodate larger equipment (with a height of up to 24 cm). The shed is suitable for construction machinery as well as agricultural equipment, trailers, and implements. The modular design also makes it possible to remove sections of the roof and allow, for instance, vehicles and play figures to be moved around with ease inside the hall even with the sliding doors closed.