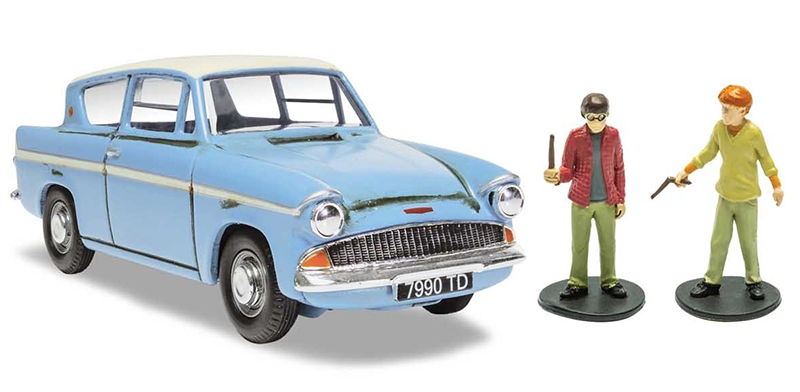 Price $27

.99

MSRP $37.00


Add to Cart


In Stock





Corgi (#CC99725) 1/43 Scale



Mr. Weasley's Enchanted 1959 Ford Anglia - Harry Potter and the Chamber of Secrets

Missed the Hogwarts Express and you aren't old enough to legally apparate to school yet? This disastrous scenario befell Harry Potter and Ron Weasley at the very start of their second year at Hogwarts, but thankfully the pair were able to 'borrow' Mr Weasley's enchanted Ford Anglia. Bestowed with the ability of flight, as well a personality of its own, Harry and Ron's trip in the car came to a sudden end when they accidentally crash landed into the Whomping Willow in the Hogwarts grounds. Annoyed at this mistreatment, the Anglia disappeared into the Forbidden Forest - much to the despair of Ron's parents.