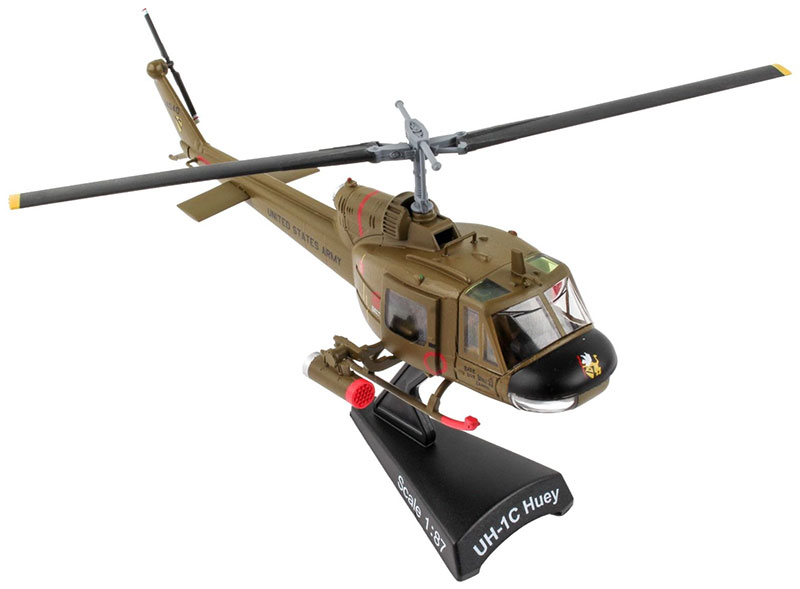 Price $21.99
MSRP $24.95




In Stock





Daron (#PS5601) 1/87 (HO) Scale



UH-1C US Army Huey Gunship - 1ST Cavalry Division
Postage Stamp Collection

The Bell UH-1 Iroquois, is a military helicopter developed for the United States Army used for the transport of cargo and quick deployment of troops on the battlefield, as well as medical evacuation, and close aerial support. The original designation of HU-1 led to the helicopter's nickname of Huey. Because of its achievements, the Huey became an iconic symbol of the Vietnam War. It was the first helicopter used in numbers, as one aerial unit. There were approximately 7,000 UH-1 aircraft in service during the Vietnam War. Tail rotor is 1 3/16 inches in diameter. Comes with plastic display stand.