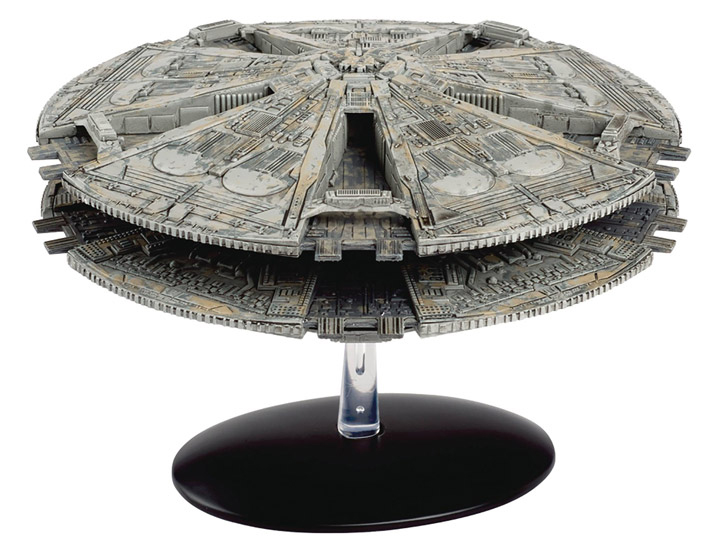 Price $59

.99


Add to Cart


In Stock





Eaglemoss (#BGSUK005)



<! BSG05 > Baseship (Classic) - Battlestar Galactica
• Battlestar Galactica: The Official Starships Collection
• Die Cast Metal
• Includes Display Stand and magazine

The Cylon Baseship was an ominous opponent for Colonial Warriors with its range of powerful weapons, Cylon fleet and shielding capabilities. The double saucer-shaped ship of the Cylon Alliance was a warship of immense proportions, crewed by Centurion troops under the ultimate command of the Imperious leader.

The ship comes complete with a 16-page collector's magazine providing an in-depth profile of the ship, exclusive behind the scenes articles, original design sketches, and an interview with the series developer, Ronald D. Moore.