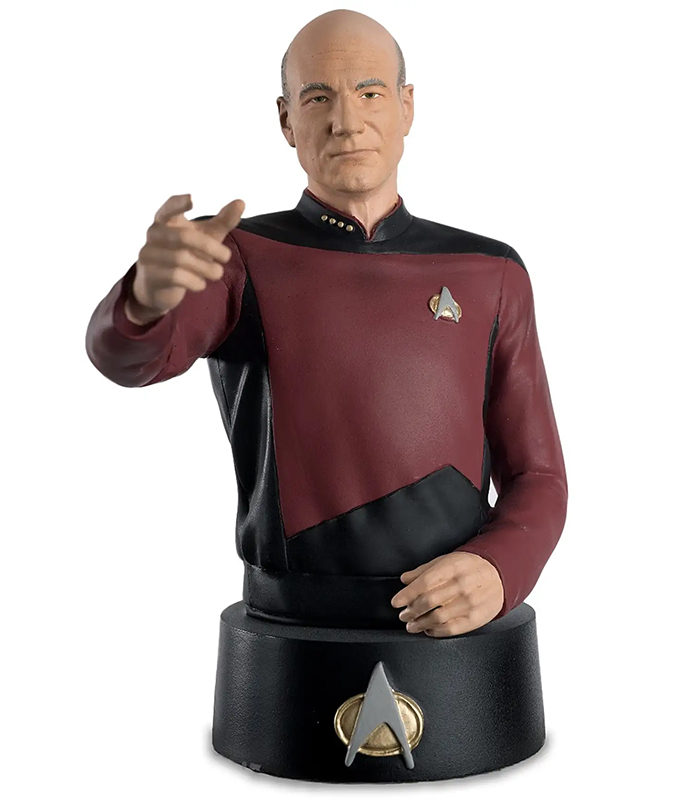 Price $29

.99


Add to Cart


In Stock





Eaglemoss (#STBUK010)



Captain Jean-Luc Picard - Star Trek
• Star Trek Busts
• Hand-Painted, Metallic Resin Model
• Includes Informative 16-Page Magazine

Jean-Luc Picard is an iconic Starfleet captain, archaeologist and diplomat. Picard witnessed major turning points of galactic history and played a key role in changing it. He made the first contact as captain of the Federation's flagship with more than 27 alien species, including the Borg and the Ferengi.