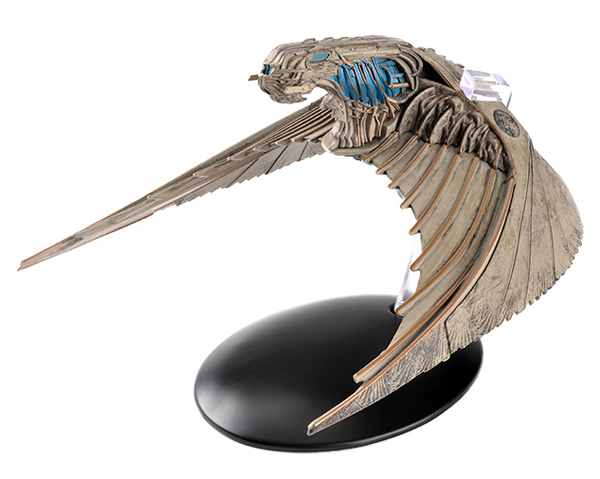 Price $54

.99

MSRP $55.00


Add to Cart


In Stock





Eaglemoss (#SSDUK004)



<! SSD04 > Klingon Bird-of-Prey - Star Trek
• Star Trek: Discovery (TV Series, 2017-Current)
• Die Cast Metal
• Includes Display Stand

The Klingon Bird-of-Prey was one of the best-known vessels used by the Klingon Empire across the 22nd and 23rd centuries. The mid-23rd-century iteration was a relatively small warship (though larger classes may have existed) that had a similar avian design to other Klingon Birds-of-Prey. It also played a significant role in the Battle of Binary Stars of 2256, the first battle of the Federation-Klingon War.

The model is die-cast, hand-painted with intricate detail using references from CBS Studios's own archives of designs and CG models, and comes with its own display stand.