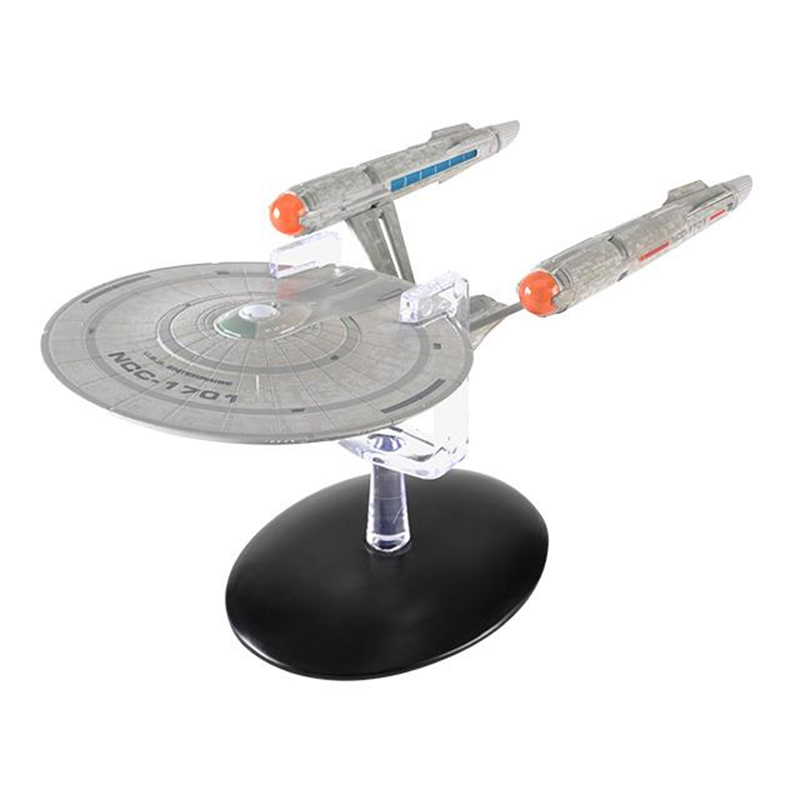 Price $54

.99

MSRP $55.00


Add to Cart


In Stock





Eaglemoss (#SSDUK012)



<! SSD12 > USS Enterprise, NCC-1701 - Constitution-Class Starship - Star Trek
• Star Trek: Discovery (TV Series, 2017-Current)
• Die Cast Metal
• Includes Display Stand

The Constitution-class U.S.S. Enterprise NCC-1701 was a powerful and iconic Starfleet vessel of the 23rd century, commanded by Captain Christopher Pike. Its design influenced starship development for decades to come. There had been a proud lineage of ships to take the name Enterprise dating back centuries; in starship terms, the NCC-1701 followed on from the pioneering starship Enterprise NX-01 of 22nd-century space travel.

The U.S.S. Enterprise NCC-1701 starship is die-cast and hand-painted with intricate detail using references from CBS Studios's own archives of designs and CG models. It comes with its own display stand and an exclusive collector's magazine featuring a full profile of the starship.