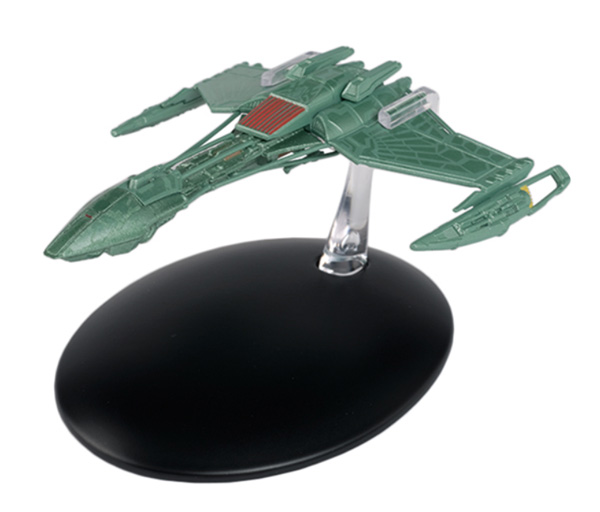 Price $24

.99


Pre-Order
BACK-ORDERED
ETA uncertain, will ship as available
Your card will not be charged until this item is available.



Eaglemoss (#SSSUK102)



<! ST102 > Klingon D-5 Battle Cruiser - Star Trek
• Star Trek: Enterprise
• Die Cast Metal
• Includes Display Stand

The sinister Klingon D5-Class is looming out of the darkness of space, ready to pounce on any unsuspecting victims. The D5 battlecruiser's outline brought fear into the hearts of anyone unfortunate enough to come across one of these deadly warships.

Your accompanying magazine explores the detailed design and specifications of your ship. Discover the history of the Klingon Empire, plus much more.