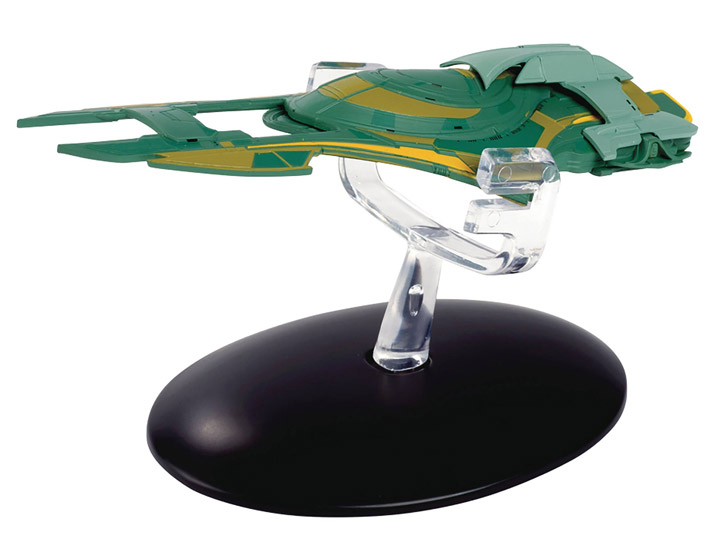 Price $24

.99


Pre-Order
BACK-ORDERED
ETA uncertain, will ship as available
Your card will not be charged until this item is available.



Eaglemoss (#SSSUK137)



<! ST137 > Xindi Humanoid Ship - Star Trek
• Star Trek: Enterprise
• Die Cast Metal
• Includes Display Stand

The Xindi-Primate Starship was a type of Xindi cruiser used by the Xindi-Primates in the 2150s. This vessel appears in the video games Star Trek: Encounters and Star Trek: Conquest. In 2154, Degra docked with a vessel of this type for a meeting with three members of the Xindi Council. Later the same year, a fleet of Primate and Arboreal ships escorted the starship Enterprise NX-01 through their security zone to the Xindi Council planet.

In the accompanying magazine, we detail the design specifications and exclusive concept designs, plus explore the ship on screen.