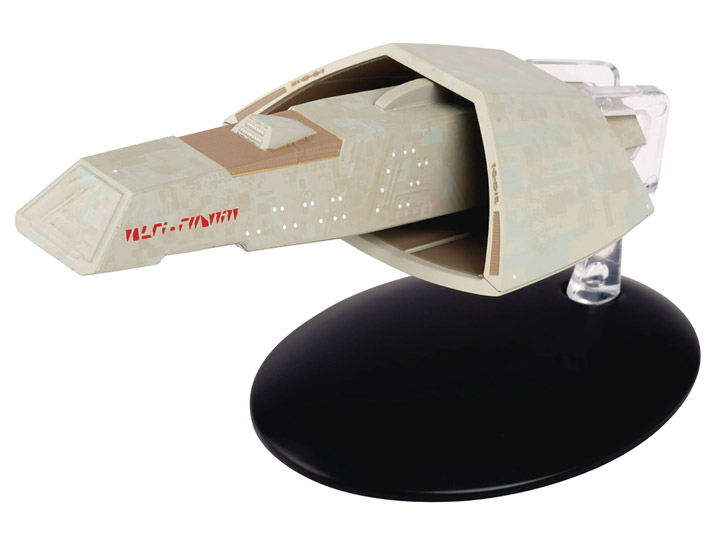 Price $24

.99


Add to Cart


In Stock





Eaglemoss (#SSSUK141)



<! ST141 > T'Pau, NSP-17938 - Vulcan Apollo-Class Transport - Star Trek
• Star Trek: The Next Generation
• Die Cast Metal
• Includes Display Stand

The Vulcan T'Pau is an Apollo-class starship that operated under the Vulcan National Merchant Fleet. It was a transport ship used to carry passengers and cargo over interstellar distances. In common with many Vulcan vessels, the T'Pau featured an angular warp ring, rather than warp nacelles, and was lightly armed with particle beam weapons.

In the accompanying magazine, we detail the design specifications and exclusive concept designs, plus explore the ship on screen.