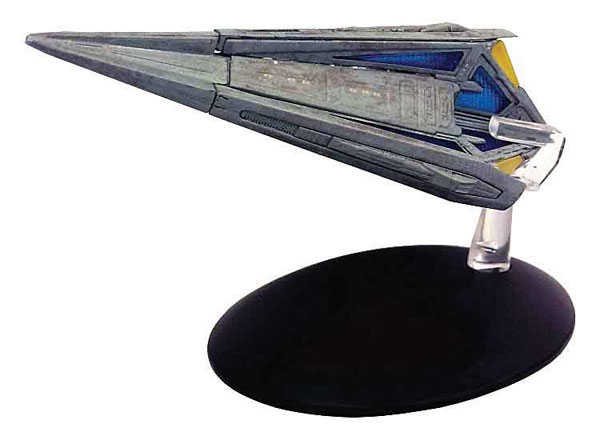 Price $24

.99


Add to Cart


In Stock





Eaglemoss (#SSSUK026)



<! ST26 > Tholian Ship - Star Trek
• Star Trek: Enterprise
• Die Cast Metal
• Includes Display Stand

A vessel from one of Star Trek's more xenophobic alien races, the Tholians, the compact 22nd-century Tholian Starship had space for just one occupant, but was surprisingly powerful. Its Mirror Universe counterpart was capable of weaving a confining web of energy filaments, memorably witnessed in The Original Series episode "The Tholian Web".

This model is die-cast, hand-painted, and comes with an in-depth magazine featuring product artwork and highlighting the ship's history and design.