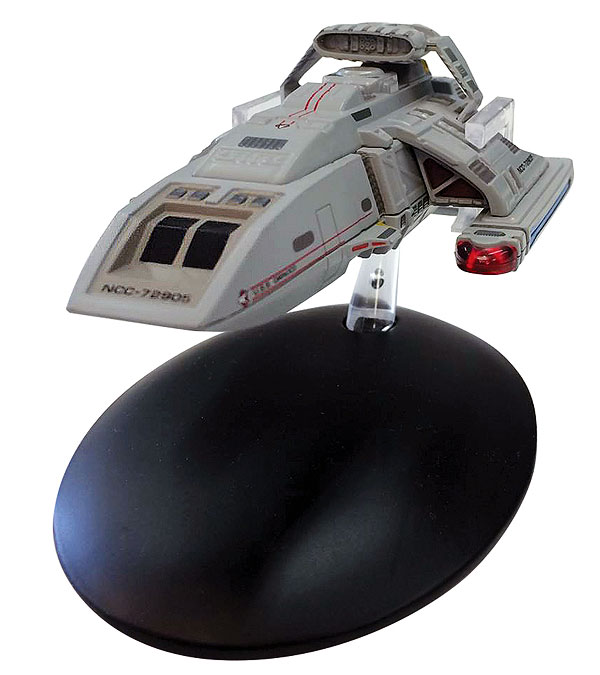 Price $24

.99


Add to Cart


In Stock





Eaglemoss (#SSSUK032)



<! ST32 > USS Orinoco, NCC-72905 - Danube-Class Runabout - Star Trek
• Star Trek: Deep Space Nine
• Die Cast Metal
• Includes Display Stand

Larger than regular shuttlecraft, the Danube-class Runabout was an essential component of 24th-century Starfleet space stations. Three Runabouts of this type were assigned to the station Deep Space 9 in 2369 - the U.S.S. Ganges, U.S.S. Yangtzee Kiang and U.S.S. Rio Grande.

This model is die-cast, hand-painted, and comes with an in-depth magazine featuring product artwork and highlighting the ship's history and design.