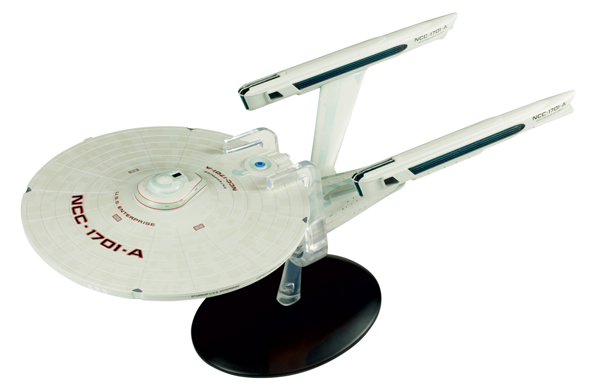 Price $74

.99

MSRP $75.00


Add to Cart


In Stock





Eaglemoss (#SSSUK606)



<! STBIG06 > USS Enterprise, NCC-1701-A - Constitution-Class Starship, Refit - Special Edition Large Model (10.5 Inches Long) - Star Trek
• Star Trek IV: The Voyage Home
• Diecast in high-quality ABS materials then hand painted with an incredible level of detail
• Includes Display Stand

An impressive addtion for every Star Trek collection, this is a brand-new XL version of the iconic Enterprise-A designed by Andrew Probert and Richard Taylor. The ship was placed under the command of Captain Kirk in Star Trek IV: The Voyage Home after he saved the earth from being destroyed by a space probe and subsequently appeared in Star Trek V and Star Trek: VI.

It has been carefully recreated in diecast and high-quality ABS materials, and is approximately 10.5 inches long.