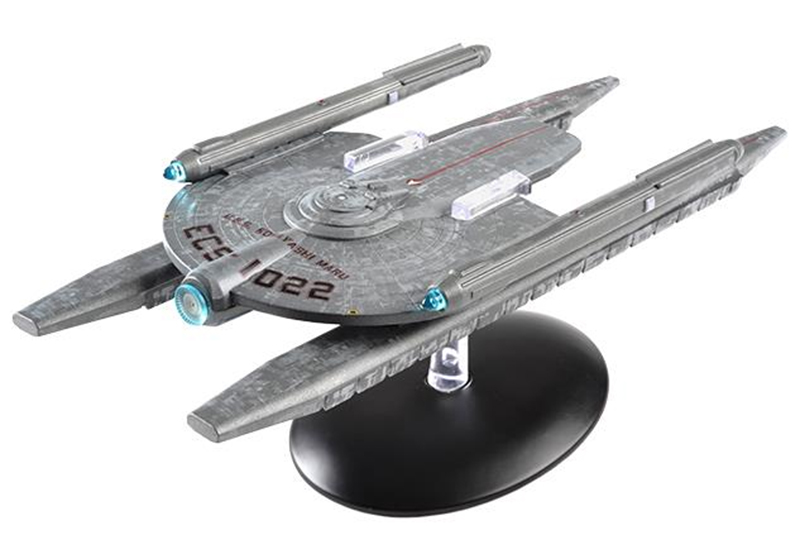 Price $49

.99


Pre-Order
BACK-ORDERED
ETA uncertain, will ship as available
Your card will not be charged until this item is available.



Eaglemoss (#SSSUK814)



<! STSPE14 > USS Kobayashi Maru, ECS-1022 - "The No-Win Scenario" - Star Trek
• Star Trek (2009)
• Die Cast Metal
• Includes Display Stand

The U.S.S. Kobayashi Maru was designed by veteran Star Trek designers John Eaves and Alex Jaeger as it was seen in JJ Abrams' 2009 movie during the Starfleet training scenario that shares its name. The scenario is famously impossible to win – but thanks to some creative thinking from James T. Kirk, the U.S.S. Kobayashi Maru manages to fend off a Klingon attack!

It measures approximately 8.5 inches long and has been painstakingly recreated in die-cast and high-quality ABS materials. The accompanying magazine explores the detailed design and specifications of the ship, as well as the ship's history.