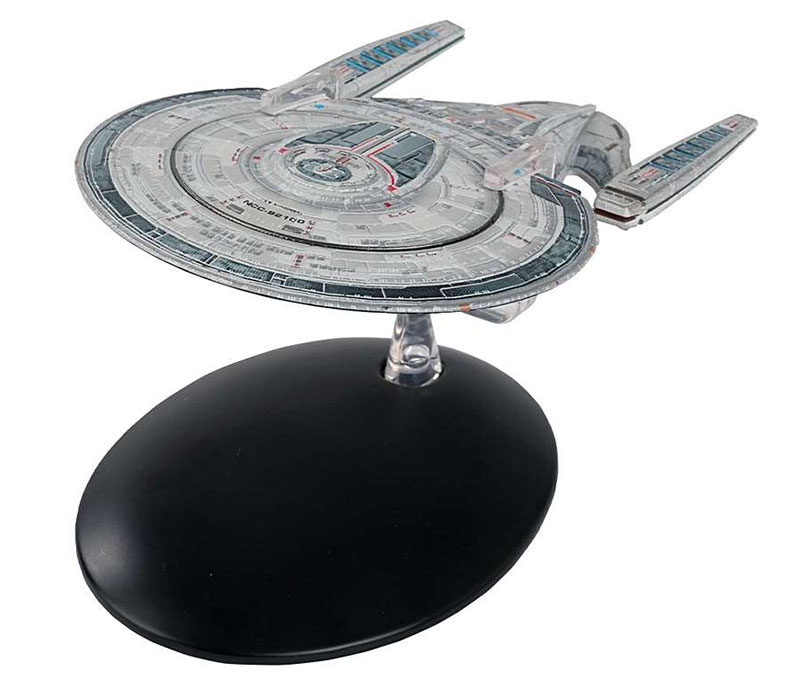 Price $29

.99


Add to Cart


In Stock





Eaglemoss (#STOUK003)



U.S.S. Andromea NCC-92100 - Star Trek Online

U.S.S. Andromeda NCC-92100 is a heavily modified version of the Galaxy-class Exploration Cruiser – a category of ship that included the U.S.S. Enterprise-D. In creating the Andromeda-class, the Starfleet Corps of Engineers hoped to duplicate the success of previous updates to existing hull plans – notably, the Pathfinder-class that had served as an update to the Intrepid-class design. Taking aim at the venerable Galaxy-class starship, once considered a prestigious posting, the Engineers Corps developed new systems and architecture that would see use in such vessels as the Yamato-class dreadnought cruiser.
• Incredible Detail
• Length: 4.9 inches
• Accompanied by an In-depth 20 page Full-color Profile Magazine
• Officially Licensed

Collect the original ships created for Star Trek Online, the hit video game based on Star Trek!