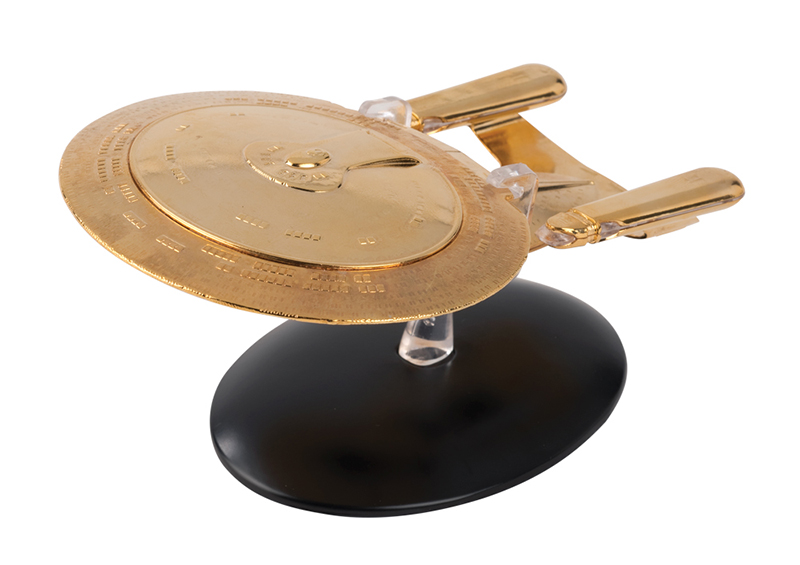 Price $64

.99


Add to Cart


In Stock





Eaglemoss (#SSSUK820)



USS Enterprise, NCC-1701-D - Special Gold Version - Star Trek
• Star Trek: The Next Generation (1987-94)
• Die Cast Metal
• Includes Display Stand

Showcasing the iconic U.S.S. Enterprise NCC-1701-D, this special-edition detailed replica showcases all the features of the classic ship in beautiful gold plating. The Enterprise-D was commanded by Captain Jean-Luc Picard during its seven-year run on STAR TREK: THE NEXT GENERATION.

The replica has been sculptured, die-cast and painted using references from CBS Studios' own archives of designs, physical and CG models.This model is die-cast, hand-painted, and comes with an in-depth magazine featuring product artwork and highlighting the ship's history and design.