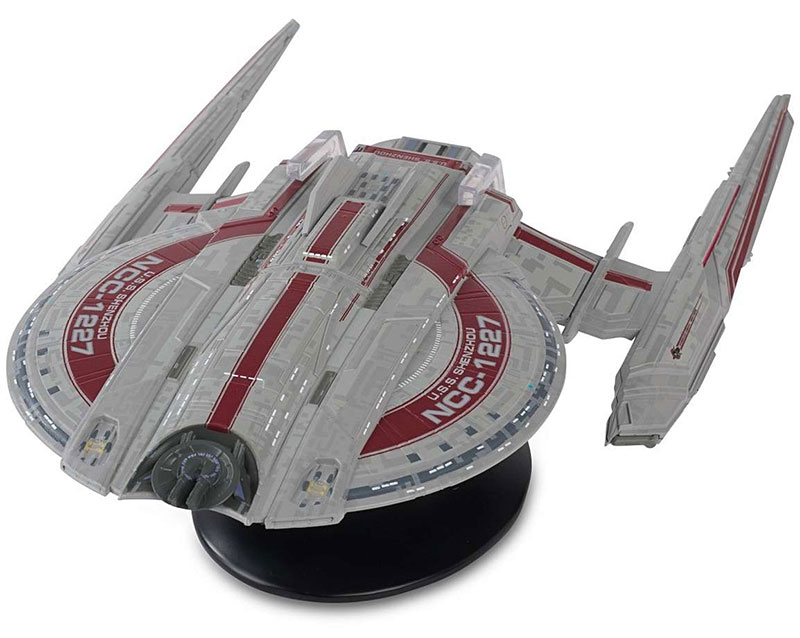 Price $74

.99


Pre-Order
NEW ITEM
ETA uncertain, will ship as available



Eaglemoss (#SSSUK622)



U.S.S. Shenzhou - Special Edition Large Model - Star Trek
• Star Trek: Discovery (2017-)
• Diecast in high-quality ABS materials then hand painted with an incredible level of detail
• Display Stand
• 16-Page Full Color Magazine

The Shenzhou mounted a valiant but doomed defence in the Battle of the Binary Stars and ultimately crippled the Klingon capital ship. Under the command of Captain Georgiou, the Shenzhou visited Vulcan to receive its first officer – Michael Burnham, a new graduate of the Vulcan Science Academy. Seven years later, it stumbled upon the Klingon armada – and became the first ship to be attacked in the Battle of the Binary Stars.