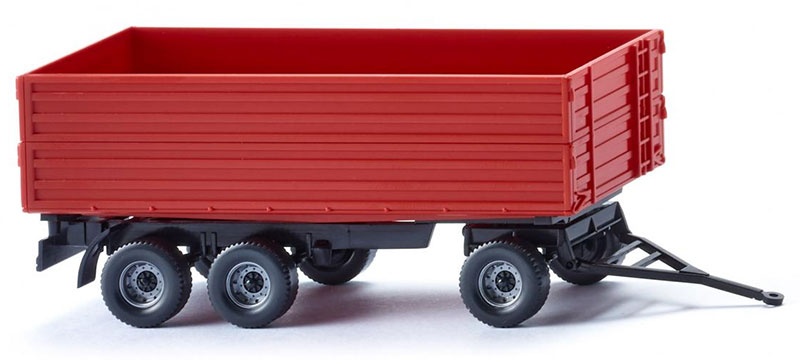 Price $18.99




In Stock





Wiking (#038818) 1/87 (HO) Scale



Agricultural 3-Axle Trailer in Red

Brantner-Fahrzeugbau, which is today the largest agricultural tipper manufacturer in Europe, provides the model for this. With a gross vehicle weight of 24 tons, the original is one of the large trailers in agriculture. In the past, Brantner was able to profile itself as a specialist for agricultural tippers with a total weight of between 1.5 and 36 tons. The 1:87 miniature rolls on a filigree chassis, the body has a dimension that one of the large tractors present at WIKING needs.