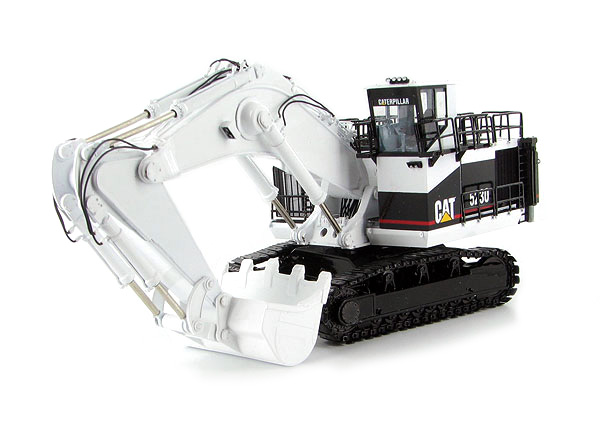 Price $1,395.00

In Stock
CCM (#5230ME-W) 1/87 (HO) Scale


(Free Shipping to street addresses within continental U.S.)

CAT® 5230 Mass Excavator in Mining White - Precision Brass Model
Constructed completely of high-detailed brass, this model features a positionable boom, stick and bucket, a full operator's cab, and visible engine and hydraulic systems - this is a true museum-quality work of art!
Museum quality details include realistic fire suppression system, air intakes, work lights, assembly hooks, and access panels. All hydraulic pistons on the real machine are recreated with complete scale hardlines, system manifolds and hoses. Free-rolling, individually linked, and pinned track shoes function like the actual machine. All track rollers and idlers are functional, and spring-tensioned drives are moveable. Complete catwalks feature accurate to scale grating in photo etched brass and hand-formed safety railings in brass. Accurate scale markings and paint; fully rendered machine markings, warning labels, and paint scheme: all approved by Caterpillar Inc.