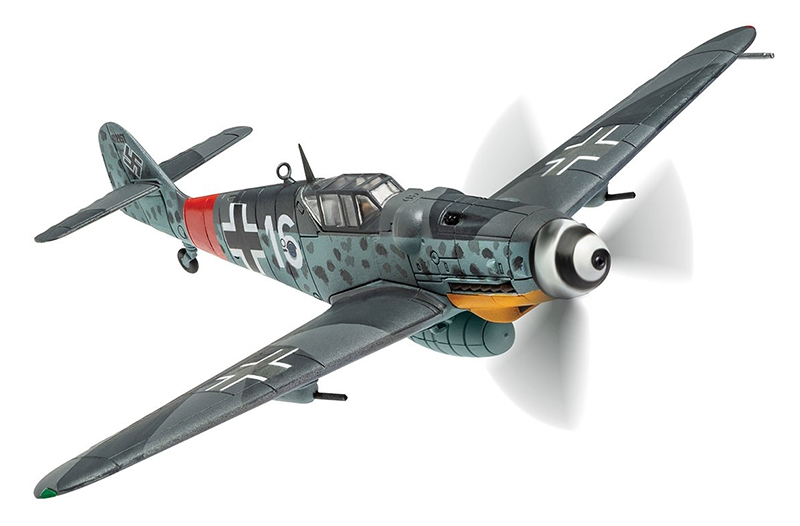 OUT OF STOCK



Corgi (#AA27108) 1/72 Scale



Messerschmitt Bf 109G-6/U2 'White 16' - 1./JG301 - July 1944

The opportunity to capture and evaluate the latest versions of your enemy's aircraft was of great interest to both Allied and Axis military planners throughout WWII, not only in order to asses the technology itself, but also to develop tactics which would be useful to squadron pilots when meeting the aircraft in combat. Most of these aircraft would come into the possession of their new owners following combat and usually after suffering varying degrees of damage, however, there were rare occasions when Luftwaffe aircraft were unwittingly delivered in tact to a grateful Royal Air Force. Such an occurrence took place on 21st July 1944, when a pair of bomber hunting Messerschmitt Bf109G-6/U2 fighter pilots became disorientated and landed at Manston airfield in Kent. One of the pilots appeared to be distracted whilst approaching the unfamiliar airfield and fearing he was running out of runway, retracted his undercarriage and made a belly landing. The other machine, 'White 16' flown by Horst Prenzel made a perfect landing and therefore presented the RAF with a pristine example of this latest variant of the Luftwaffe fighter. Later evaluated by famous test pilot Captain Eric Brown, it was destroyed only a few months later in a take off accident whilst serving with the Air Fighting Development Unit at RAF Wittering.