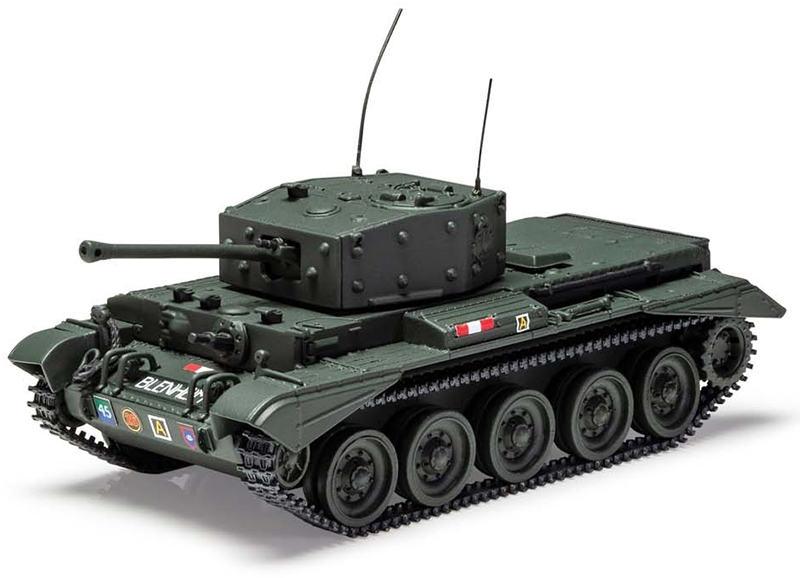 Price $58

.99

MSRP $77.99


Add to Cart


In Stock





Corgi (#CC60613) 1/50 Scale



Cromwell IV – 2nd Armored Welsh Guards, 1944

A late war British tank design, the Cromwell came at the end of a line of successful cruiser tanks built for speed and mobility. The Cromwell had an unusually long development period for a wartime tank and even though the project began in 1942, the first machines did not enter combat until the D-Day landings. Although the Cromwell was no match for the firepower of the German Tigers and Panthers, it was designed to support rapidly advancing infantry units, allowing them to make strategic gains through the speed of their advance. An extremely fast tank, the Cromwell could reach speeds of 40mph, although this would not have been a pleasant experience for its five man crew, so it was usually limited to speeds no greater than 32mph. Powered by the excellent 600 hp Rolls Royce Meteor engine, this was actually a development of the famous Merlin engine which powered the Spitfires and Hurricanes of the Battle of Britain. Around 4,000 of these tanks were built and they saw heavy use during the battles following the D-Day landings.

This Cromwell IV, named 'Blenheim' was photographed during an inspection of the Guards Armored Division by Prime Minister Churchill prior to D-Day. The squadron sign for an un-brigaded regiment with a letter A is shown, identifying the squadron commander along with the bridge classification marking, AoS sign and the Guards formation badge. Later the names and recognition markings were removed and replaced by the Allied Star.