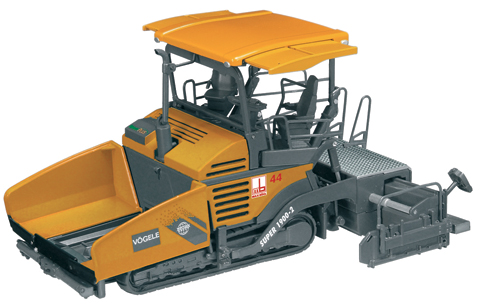 Price $117.99
was $137.99

In Stock
NZG (#671-06) 1/50 Scale



(Free Shipping within continental U.S.)

Max Bögl - Vogele Super 1900-2 Tracked Paver

The SUPER 1900-2 is a powerful paver excellently designed for handling a large variety of applications up to a maximum width of 11m or approximately 36 ft. It offers the ErgoPlus system, an innovative concept for paver handling. With ErgoPlus, paver operation is child's play. The operator enjoys a modern, ergonomically friendly environment to work in that leaves nothing to be desired. The material hopper walls fold up and the canopy folds down to help with transport. This model features metal handrails, rubber rolling tracks, swiveling dual operator's seats, detailed control panels, an adjustable rear paving screed, and authentic Max Bögl and VÖGELE Logos.