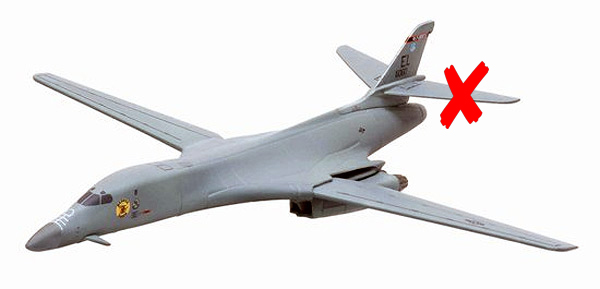 Price $23.99




In Stock





Dragon (#56313-X) 1/400 Scale



B-1B 34th BS/28th BW Ellsworth AFB 2005
ONE STABILIZER IS BROKEN
Features:
True to 1/400
Highly detailed
Highly collectible
High quality diecast construction
Ready for display
Display in flight
New stylish stand included

The US Air Force's only serving variable-sweep wing aircraft is the B-1 Lancer bomber. The futuristic design was originally conceived in order to create a long-range, low-level, supersonic penetrator bomber that could deliver nuclear weapons. Built by Rockwell, the B-1B Lancer appeared in 1986, and it has now been converted to conventional bomber missions. A typical bomb load of the "Bone" (the name is taken from its designation B-One) includes the GBU-31 Joint Direct Attack Munition (JDAM), a weapon that was heavily used in Iraq. One operator of the B-1B is the 34th Bomb Squadron (34 BS) of the 28th Bomb Wing (24 BW). This unit is located at Ellsworth Air Force Base in South Dakota, and it has participated in numerous missions in Iraq and Afghanistan. 28 BW is one of only two strategic bomber wings in the USAF, with 67 Lancers remaining in service.
Dragon Warbirds has produced another 1/400 scale model of this advanced bomber, depicting a craft from 34 BS as it appeared in 2005. This model uses the brand new tooling of the previously released Item No.56264. The fuselage made of die-cast metal has then been mated to plastic injection-molded wings and landing gear. Of interest, the variable-sweep wings are set in their forward-most 'unswept' position for low-speed flight or taking off/landing, which offers a quite different look to the earlier B-1B model from Warbirds. The lines and details of the B-1B Lancer are accurately replicated, and it comes with its own sleek display stand.