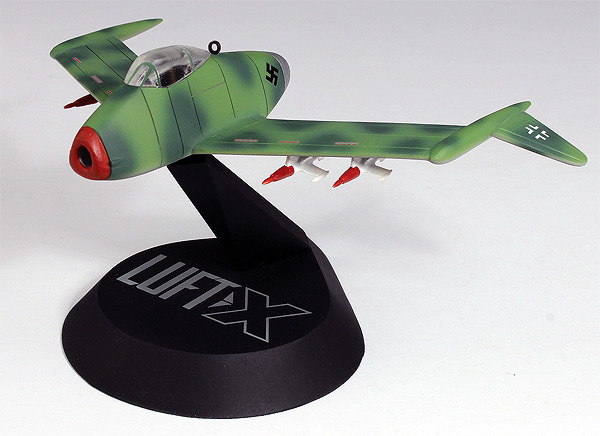 Price $27.99




In Stock





Luft-x (#LUFT002-X) 1/72 Scale



Blohm and Voss Bv P.210 - Resin Model - Limited Edition


MODEL IS MINT, STAND IS BROKEN, PLAQUE IS MISSING, BOX IS DAMAGED
To amass the most advanced air force in the world during World War II, Adolf Hitler tasked his brightest engineers with developing cutting-edge aircraft – most of which never made it past the drawing board. One such proposed design, the Blohm & Voss Bv P.210, was a lightweight, tailless jet fighter outfitted with swept wings and drooping tips. Part of the new Luft-X line of experimental German aircraft, this 1/72 scale, resin display model of a P.210 fighter is unlike anything else on the market today! It features finely textured surfaces, a glazed canopy, a realistic jet engine, a camouflage paint scheme with markings, a collectible card, and more. Item includes a display stand.