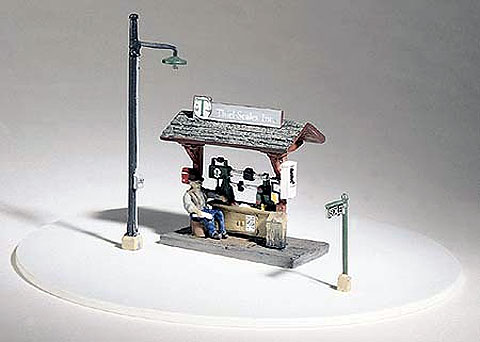 Price $10.99




In Stock





Woodland (#D231) 1/87 (HO) Scale



Scenic Details - Trackside Scale - HO Scale
Lead-free Metal Kit
Use Scenic Details anywhere on your layout or in your display case. They fill in small, empty spaces beside railroad tracks or next to your collectible model. Colorful Dry Transfer Decals are included in some of the kits. Scenic Details kits are economical, easy to assemble, and fun to paint. They add color, interest, and authenticity.
The scale attendant is taking a quick nap between trains. The scale is all set up and waiting, with a streetlamp for those late evening hours. The station sign sits out in front.